Re-Entry, Goal-oriented, Individualized, Opportunity to Nurture Success (REGIONS)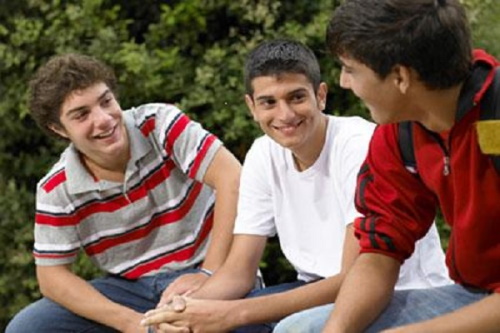 REGIONS House is a 12-bed staff secure, residential facility for adolescent boys involved with the judicial system. The goal of this 4-6-month program is to therapeutically intervene in the cycle of offending and is designed to address juvenile delinquency risk and needs. Youth appropriate for the REGIONS House often have a lengthy history of involvement with the juvenile court system and have experienced a variety of challenges including in the educational setting, disengagement from past treatment services, involvement with antisocial peers, a lack of prosocial and developmentally appropriate recreational activities, have exhibited impulsive and/or oppositional behaviors, and often have experienced significant family distress.
REGIONS House serves youth who are on probation and require a residential level of care.
REGIONS, which stands for Re-Entry, Goal-oriented, Individualized, Opportunity to Nurture Success, serves youth from across the state of Connecticut and provides a home-like environment with a therapeutic, trauma informed, culturally responsive milieu.
All youth attend our on-site school, Charles F. Hayden, for assessment, reconnection to the educational system and credit recovery.
Services include assessment, treatment, attainment of individualized goals, vocational instruction and participation, on-site schooling, and staff-supported reintegration back into the community.
The program employs a restorative practice and a risk reduction framework. Behaviors are reviewed daily, corrective teaching is utilized on an ongoing basis, and the program includes a motivation system to promote strengths and positive behavior.
Psychiatric evaluation and ongoing psychiatric oversight and medication management is integrated within a comprehensive multidisciplinary treatment team, using interventions that target improved functioning and behavior.
After-care support is also provided following discharge back to their home community.
Referrals - Referrals originate from the Judicial Brach – Court Support Services Division (JBCSSD).