Kimberly Shaunesey, Ph.D.
President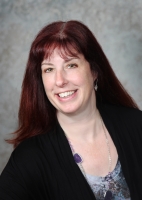 (203) 877-0300 x134
Dr. Shaunesey has directed clinical services at Boys & Girls Village (BGV) since October 2005. In her current position, she also oversees administrative functions including HR, IT, and electronic health records. She has been instrumental incorporating trauma based treatment into BGV's existing programs and in expanding its breadth of services. For instance, under her direction, the agency offers a continuum of services for youth with problem sexual behavior, including assessments and outpatient, intensive in-home (Multi-Systemic therapy) and residential treatment. In fact, due to her experience, BGV developed and opened the only in-state residential treatment facility for boys with problem sexual behavior.
Dr. Shaunesey earned her Ph.D. in clinical psychology from the University of Rhode Island in 1994. As part of the completion of that degree, she wrote her doctoral dissertation on the effects of trauma on adolescents and published her master's thesis research also on the sequela of trauma on youngsters. She worked with trauma victims at the Providence Veteran's Hospital at their PTSD clinic for several years, and spent two years at New York Hospital-Cornell Medical Center completing her internship and post-doctoral placement.
Dr. Shaunesey currently serves on the executive committee board of the Greater Bridgeport Multidisciplinary Investigative Team (MIT), which investigates incidents of sexual abuse and whose members provide support and services to youth who have been victims. She became a member of the Connecticut Association for the Treatment of Sexual Offenders (CATSO) in 2006 and recently served as the president of that organization.