Margaret Osora, MBA
Vice President of Human Resources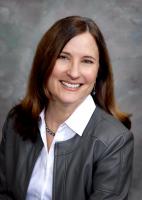 (203) 877-0300 x143 | email ↓
Margaret recently joined Boys & Girls Village as Vice President of Human Resources. She knew of Boys & Girls Village for many years and always understood the importance of the Agency's mission. "The work that the staff does helps so many clients, I'm proud to be part of this great team," she stated.
Margaret's short-term goal is to share her knowledge and expertise in human resources to further engage the staff, helping them to perform at their very best.
Margaret started in sales support and then found her life career in human resources. She has worked in all areas of her department, including change management, talent acquisition, compensation, and engagement strategies. She truly enjoys providing solutions to human capital challenges.
Margaret spent several years working for large global healthcare companies including Travelers Corp., Bayer Healthcare and Covidien, before deciding to focus on non-profit organizations. She enjoyed her employment at New Reach, an organization that provides shelters and housing for homeless women and veterans.
Margaret holds a B.A. from Fairfield University, an M.B.A. from University of Connecticut and is also a Certified Compensation Professional (CCP).