Monica Thomas-Hardy, MS
Director of Education & Vocational Services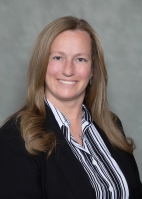 (203) 877-0300 x230
In April, 2019, Monica Thomas-Hardy was appointed to Director of Education and Vocational Services at the Charles F. Hayden School. Monica received her bachelor's degree in Psychology, and bachelor's degrees in Elementary Education (K-6) and Special Education (K-12) with certification. She also has a Master's Degree in Education: Teaching Language and Literacy (K-8) and certification in Educational Leadership (092).
Prior to working at Charles F. Hayden School, Monica was a Special Education Teacher at West Haven High School for 10 years where she co-taught several different content areas in inclusion and learning lab settings. Her experiences with at-risk and special education students began in 2004 when she started working at a residential treatment facility for youth boys as a substitute teacher and stayed there for four years as a residential care counselor.
Aside from her passion for her career, Monica was married in July, 2018 and is passionate about family. Between her and her husband, they have 5 children that encompass their world. Monica is also a sports fanatic. Being born and raised in Ohio, she is an avid Buckeyes Fan as well as a Red Sox and San Francisco 49ers junkie. Besides watching professional sports, she thoroughly enjoys watching her own kids play sports, which keeps her extremely busy all year around. Monica loves to travel and has aspirations of visiting Hawaii, Aruba, Italy, Germany and Australia at some point.