Susan Sherrick, LPC
Director of In-Home Psychiatric Services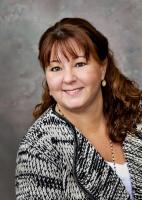 (203) 877-0300 x325 | email ↓
Susan Sherrick first joined the Agency in 2004 in our Therapeutic Foster Care division. Since then, she has supported Boys & Girls Village (BGV) in many different roles including our Intensive Family Preservation program, our Outpatient Clinic and IICAPS (Intensive In-Home Child and Adolescent Psychiatric Service).
While working at BGV she continued her studies at University of Bridgeport and received her Master's Degree in Community Counseling. Susan then went on to obtain her LPC licensure.
Currently, Susan serves as the Director of In-Home Psychiatric Services where she oversees the Agency's IICAPS program. This intensive program provides services in the home to treat the child and family. This systemic approach allows the child to remain in their home while receiving treatment. The IICAPS program, which is a program for children who are severely, psychiatrically impaired and at-risk for hospitalization, was created by Yale Child Studies Center. They continue to offer support to BGV through monitoring and training. Susan has implemented this approach and created one of the Agency's largest programs, servicing over 200 clients per year. Intervention strategies include family therapy, behavior management training and cognitive behavior therapy.
In addition to working at BGV, Susan is also a member of the Regional Advisory Counsel and was nominated to be the Regional Representative on the State Advisory Counsel. As a Regional Representative she collaborates with the Governor and the Commissioner of the Department of Children and Families (DCF). This position involves working closely with DCF to review and implement programs and legislation which will improve services for children and youths, including behavioral health services.
Susan speaks Spanish fluently and loves to travel. She has taken cruises throughout Europe and visited three continents. Susan loves reading and the ocean so, on a sunny day, chances are that you will find her at the shore with a good book in hand.