Become a Corporate Sponsor and Change a Child's Future!!
In 2022, BGV is celebrating its 80th anniversary. From a small work farm for boys in the 1940's, we have grown into an agency where thousands of CT children and families are now excelling because of our services in behavioral health, special education, permanency planning, vocational training, and juvenile justice initiatives.
We have relished being a part of this community for so long. All our supporters have been an integral part of our growing and learning over the years.
Help us celebrate 80 years of being here, 80 years of caring, and 80 years of supporting all definitions of success.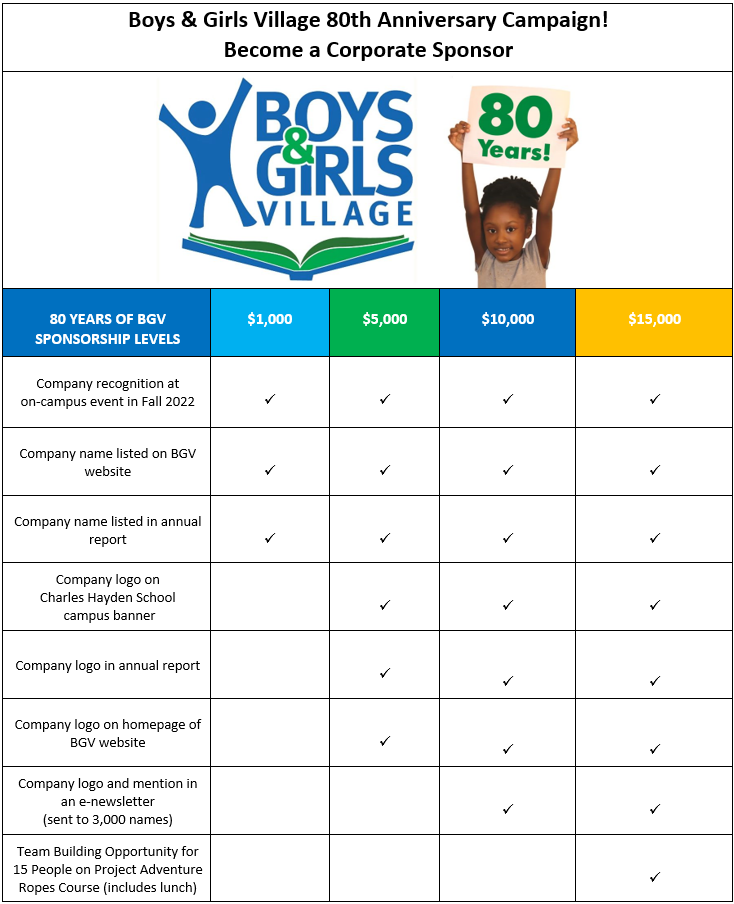 BECOME A SPONSOR