Carra Conlan, LCSW
Vice President of Community Services & Quality Management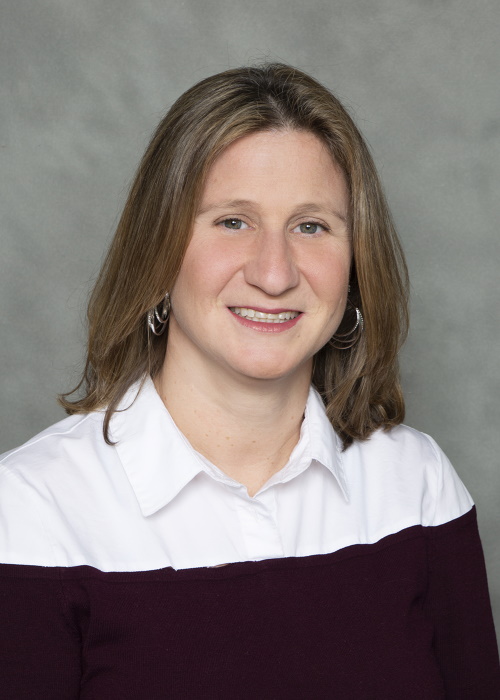 (203) 877-0300 x123
Carra Conlan's history with Boys & Girls Village, Inc. isn't just about work, it's personal. Carra's grandfather was a member of the Board of Directors. She remembers her family being very much involved in fundraising and raising awareness for the children served at BGV. Attending golf tournaments and banquets was a part of the fabric of their family values. Growing up, early BGV pioneers were considered extended family. The Agency's mission, then known as Boys Village, was the family's passion as well.
Carra earned her undergraduate degree in Human Development and Family Relations in 1999 from the University of Connecticut. Committed to working with at-risk children and families, Carra began her employment at BGV in April 1999 as a mental health worker in the Kids INN. After one year, she served temporarily as an Extended Day Clinician, transitioning into her role as a Therapeutic Foster Care Clinician in the New Haven satellite office. In 2003, after earning a Master's Degree in Social Work, she was promoted to Supervisor of the Therapeutic Foster Care Program.
Over the course of the next few years, Carra's role continued to grow within the Agency and in various programs. In 2012, Carra earned the well-deserved title of Director of Permanency Services, overseeing the Therapeutic Foster Care & Adoption Program, the Intensive Family Preservation Program, and the new Reunification & Therapeutic Family Times Program. In August 2015, Carra was promoted to Vice President of Community Services, overseeing all community clinical treatment programs, foster care, and other child welfare programs. Carra is a licensed Clinical Social Worker in the State of Connecticut and also provides clinical supervision to graduates seeking state licensure. In addition to her duties as an Agency Director, Carra is a contributing member of the BGV grant writing team. In 2019, Carra began overseeing the Quality and Compliance Department of the agency. With this additional responsibility, she ensures that the services we provide are quality driven, effective, strength based, culturally competent and adhere to all regulatory requirements.
Carra's exceptional dedication to the clients, faculty and staff members at BGV has been a driving force in career advancement. Her involvement in statewide initiatives is often sought from outside providers. Carra's commitment and professionalism are proven assets within all facets of the Agency and among its large network of stakeholders.
Carra currently resides in North Haven with her husband and their two young children. Carra is proud to be a lifelong New York Yankees and New York Giants fan. She loves to spend valuable free time with her family and extended family, outdoors. Whenever possible, they enjoy days at the shore, outdoor concerts and sporting events. She continues to pass down her commitment to the BGV mission and vision, to her children.